EXPLORE TWO COUNTRIES – ONE KARELIA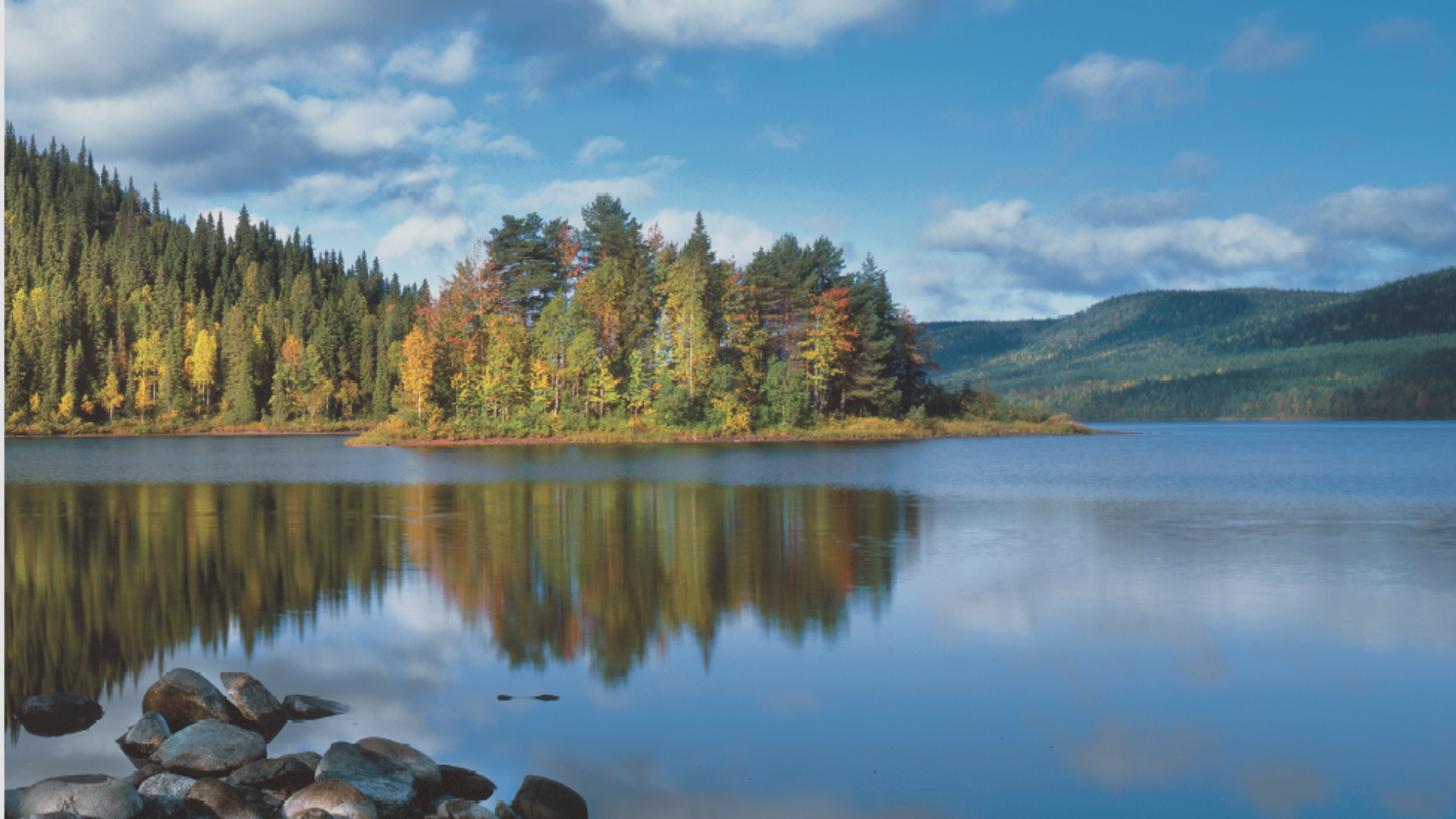 – THE LAND OF MYTH AND ENCHANTING NATURE
Karelia, lying on both sides of the Finnish-Russian border, has a rich cultural tradition. Beautiful rolling hills surrounding lakes, you are arriving in a true land of myth and tales. The old sung poems of Karelia are the basis of the national epic Kalevala. The forests seem endless, you'll feel the spirits of the lakes and experience the light Arctic nights.
The two Karelias are united by the same kind of scenery, the rich cuisine and history. And the music has a common tempo. The kantele, a stringed instrument something like a zither, is the traditional instrument whose sound expresses the emotions of joy and sorrow. Karelia has its own language, a mixture of Finnish and Russian. The Karelians are renowned for their hospitality, and particularly popular are Karelian pasties. You'll have an opportunity to try your hand at making these, a new skill to take home with you as a souvenir!
– WELCOME TO RUSSIAN KARELIA – THE REPUBLIC OF KARELIA!
The republic offers versatile ways of holidaymaking. Hunting and fishing, diving and rafting, boating and kayaking, cottage accomodation and recreationals centers, summer and winter sanatorium-resort vacation. Karelia meets the interests of any sophisticated and experienced traveler. Discover your own, unique and incomparable land!
- Nothern taiga covers 49% of the territory
- 27 000 rivers and lakes
- The largest lakes in Europe - Lake Ladoga and lake Onega
- 4587 historical and cultural heritage sites
- Most southern pagan Saami sanctum in Europe (1000 BC)
- First Russian resort "Waters of Mars" (1719)
- First Russian epic poems and first Kalevala runes recorded (19-th century)
- The largest National Park in Europe "Vodlozersky" ( 462 000 hectares)




– HOW DO I GET TO THE REPUBLIC OF KARELIA?

Karelia is much closer than it might seem. It is located in the north-west of Russia. The border between Finland and Karelia stretches for almost 799 kilometres. If you are intending to come to the Republic of Karelia, you can use railroad and bus services, drive on your own or fly. Here you can read more about different ways to get to Russia.

Remember! You can cross the Russian border via specially equipped checkpoint with visa or e-visa. For more detailed information click here.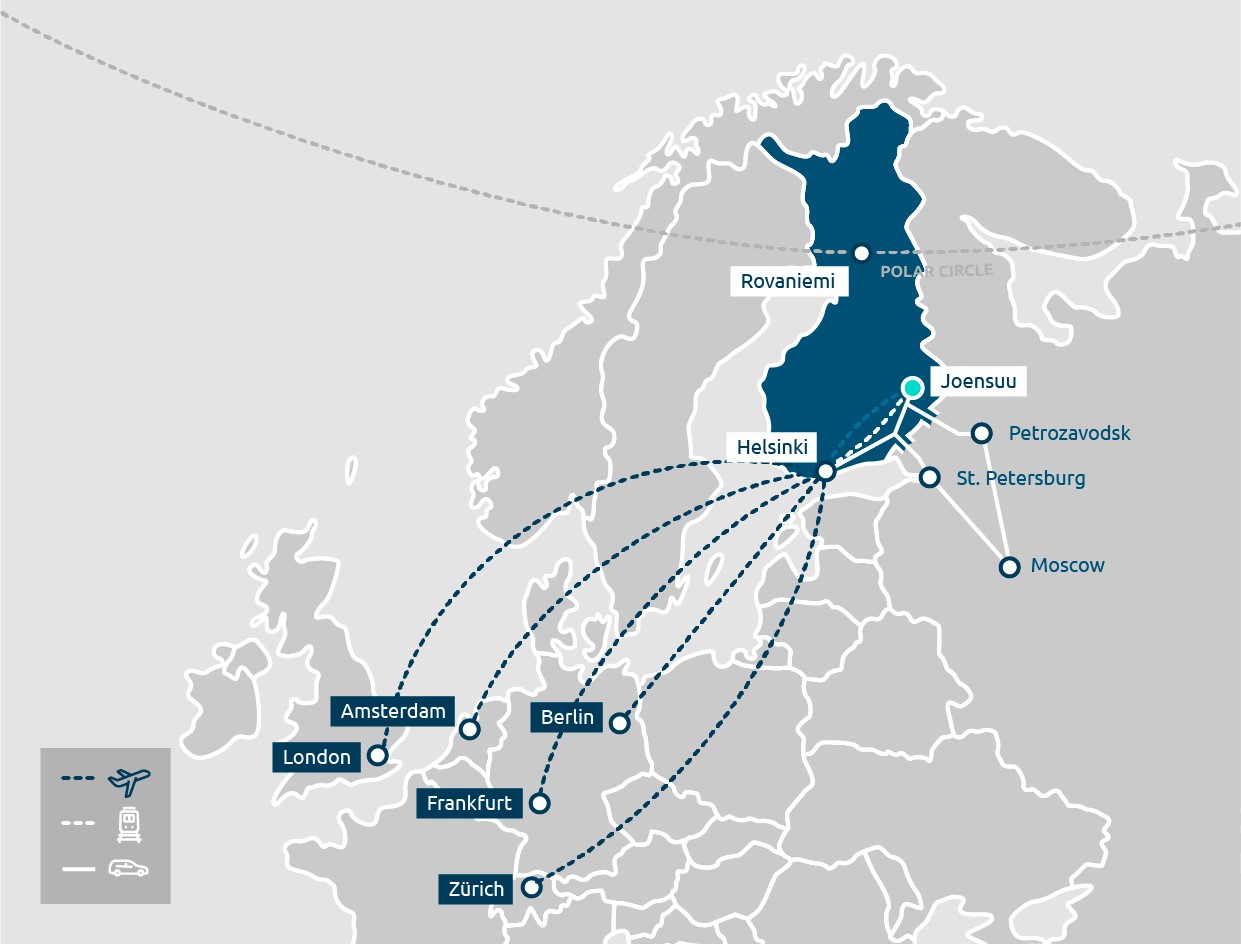 How to get to North Karelia in Finland
– TOP TIPS
Karelia is a colourful mixture of Finnish and Russian cultures, the homeland of ancient tales and music. The countryside is forest-clad hills, lakes and rivers which provide opportunities to enjoy the peace of nature and silence.
Tip 1. Nature attractions
Karelia provides excellent surroundings for recreation and relaxation for nature-lovers. Visitors to Karelia can find a broad spectrum of Finnish landscapes: rugged ridges, hills, marshes, backwoods, lakes and rivers with sandy beaches and islands galore.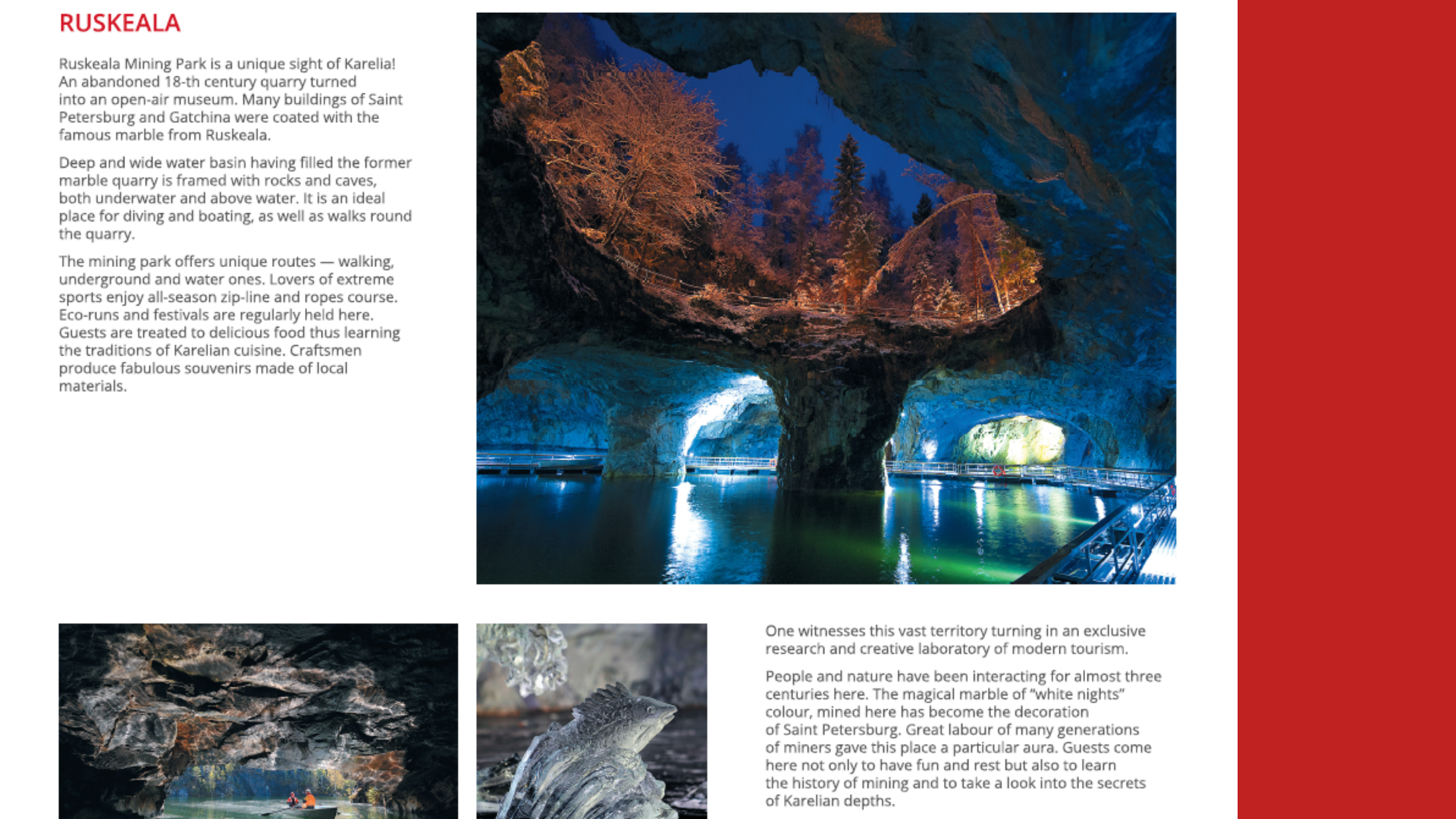 Tip 2. Kizhi and Valaam

Russian Karelia has two large lakes, Ladoga and Onega, the largest and second largest lakes in Europe. The most famous sight of Ladoga is the monastery of Valaam. Onega has the Kizhi museum island, listed by Unesco as a World Heritage site. In Finnish Karelia you will find New Valaam monastery. It is easy to connect all 3 attraction to the same tour!
Valaam monastery in russian Karelia
New Valaam monastery in Finnish Karelia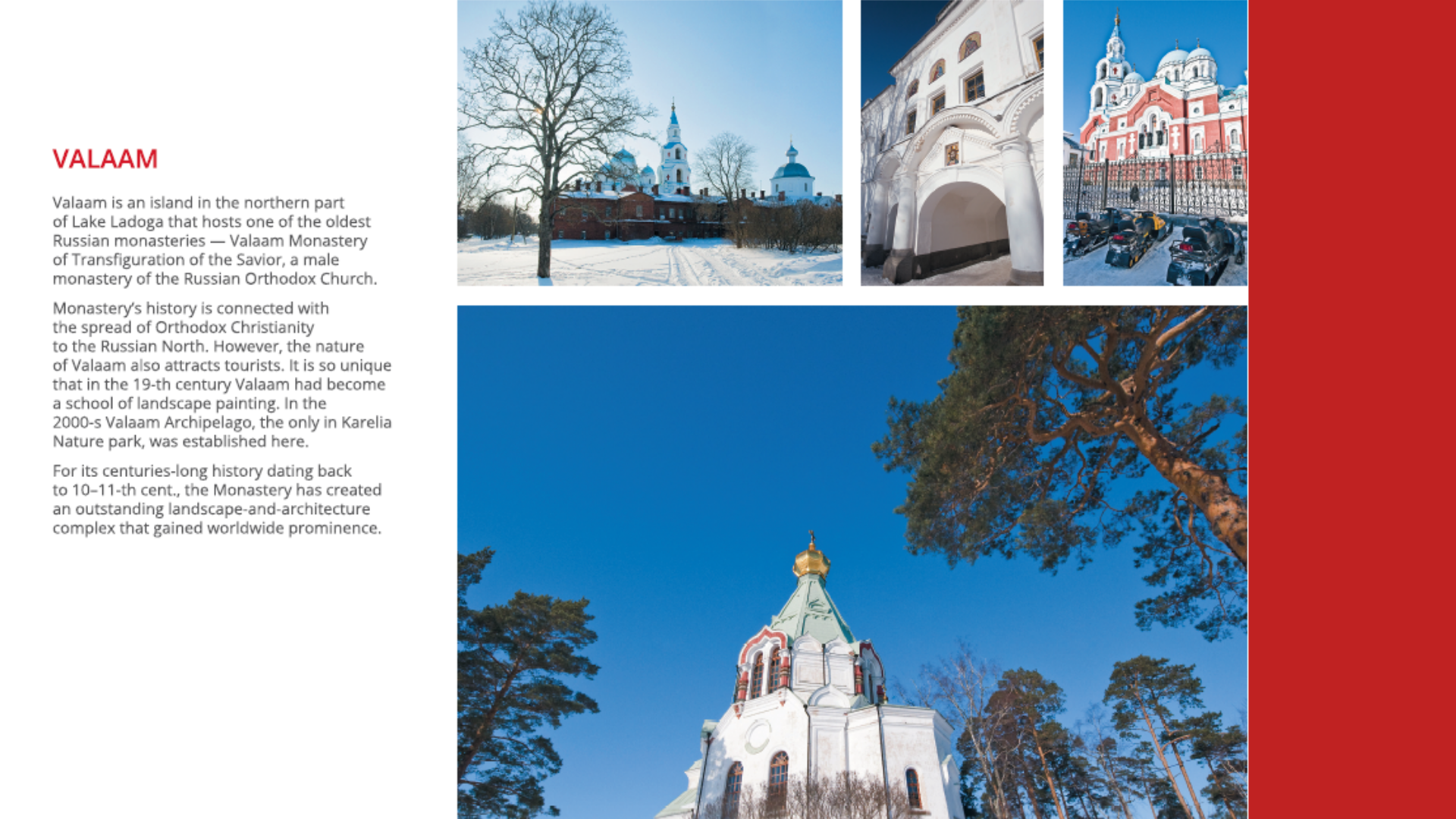 Tip 3. The countryside

Kinerma village was voted the most beautiful in Russia in 2016. Deep in the Karelian forests, this is a village of wooden houses surrounding an attractive orthodox
chapel, tsasovnja. And the Ruskeala mountain park, created from a former marble quarry, is also worth a visit. The Karelian villages on both sides of the border
are an invitation to camera safari walks.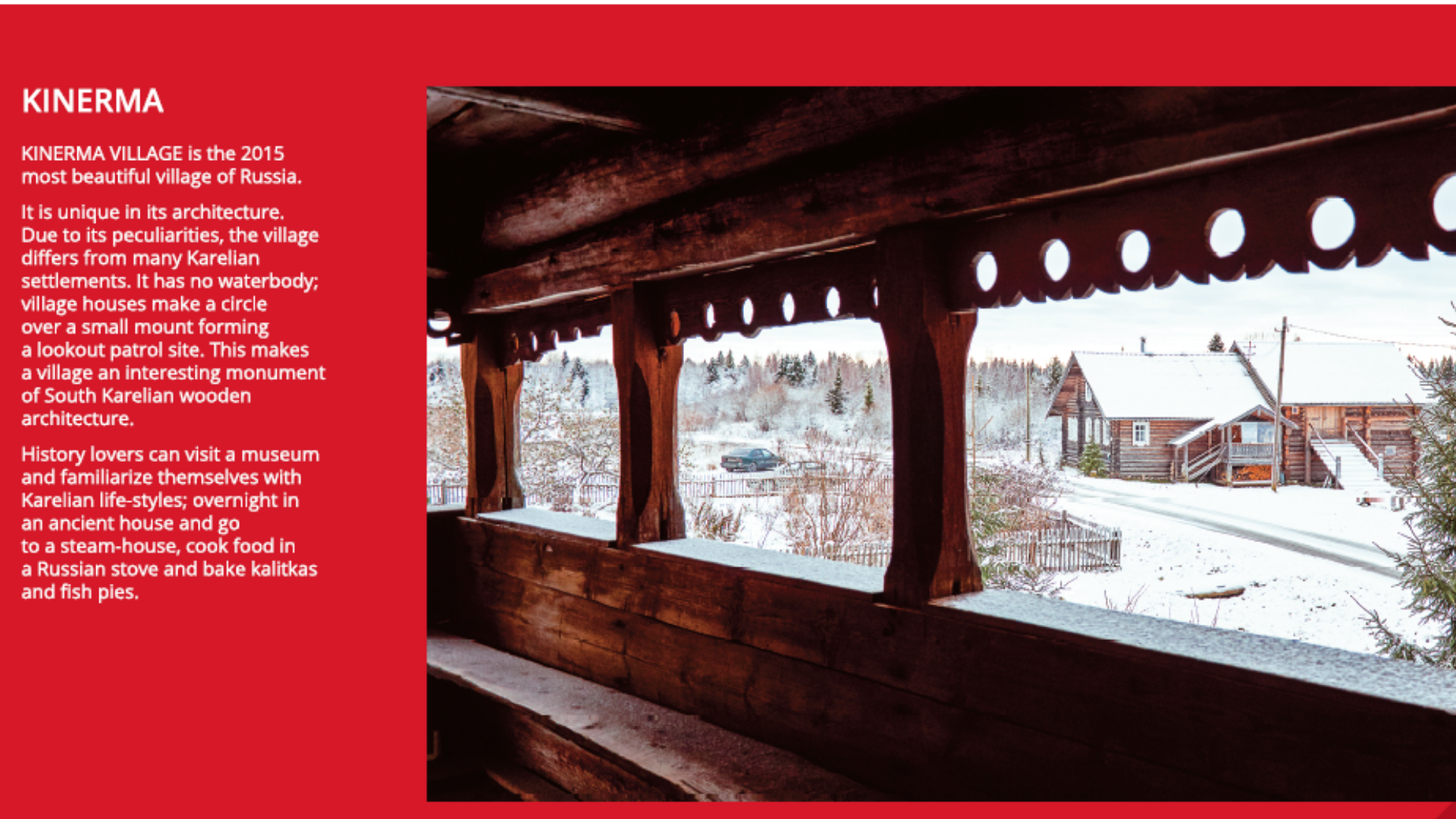 Tip 4. Cultural heritage
Karelian culture is a mixture of eastern and western. The Karelians have a rich musical heritage and even their own language. One special feature is the Orthodox faith and its churches, usually timber-built, as are most houses. Old timber architecture can also be found in museums.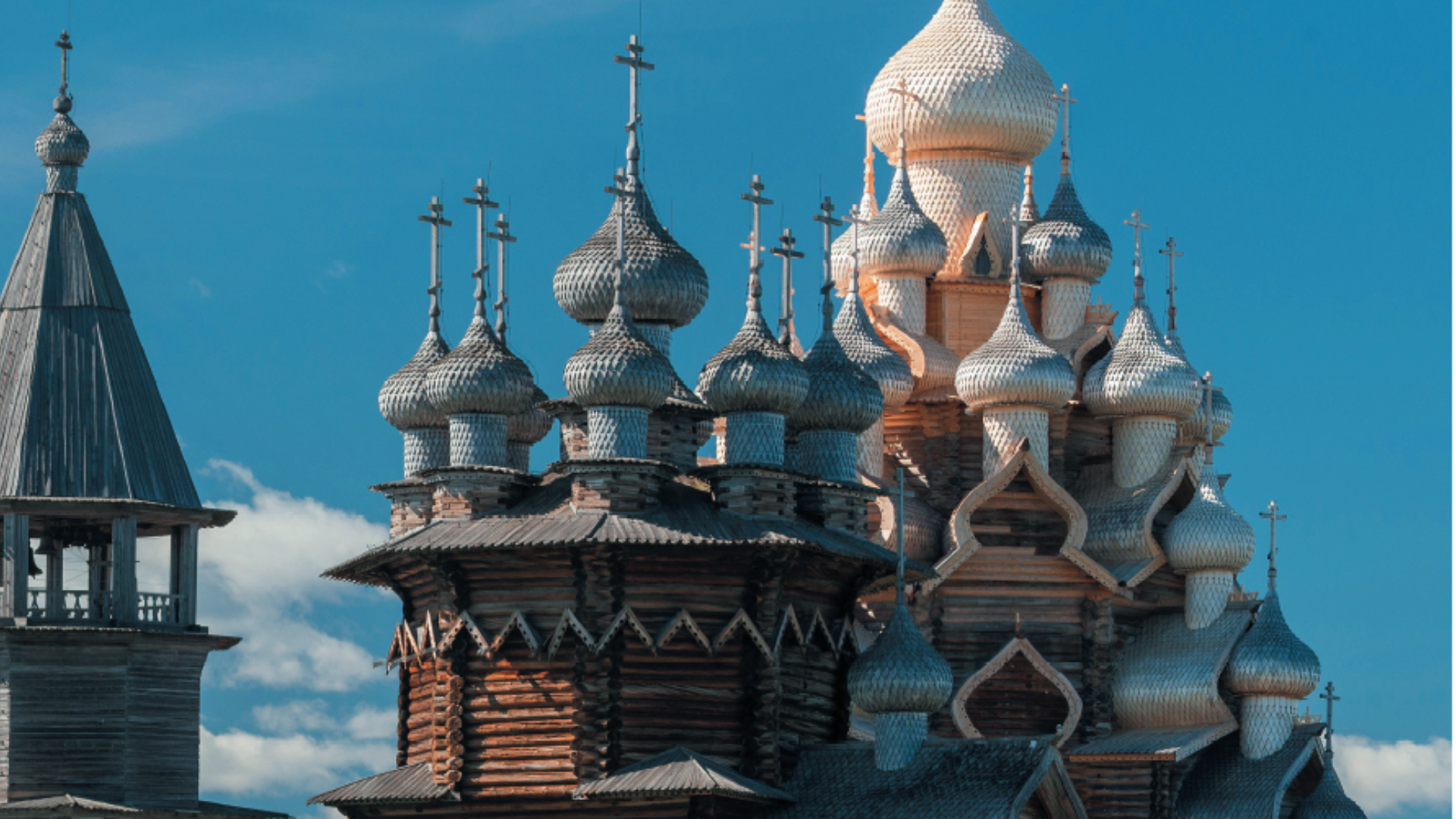 Tip 5. Delicious Karelia
Karelian cuisine is influenced by both Russian and Finnish traditions. Try the Karelian pasties, even join in making them! The forests are full of berries and mushrooms, also a major part of Karelian cuisine.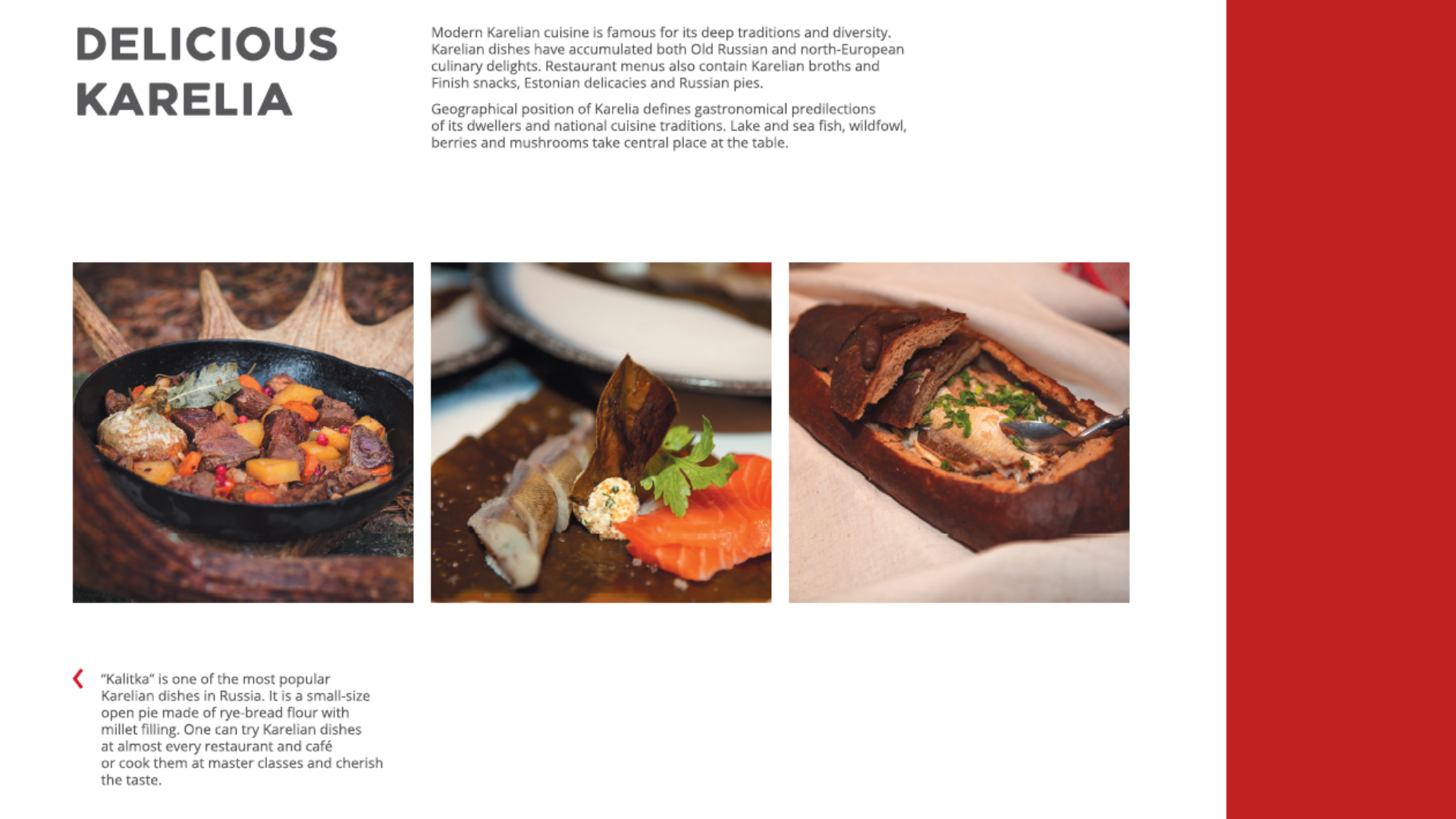 – TOURS
The two Karelias, Finnish and Russian, form one Karelia, which warmly welcomes you for an unforgettable visit! Here you can find package tours. See you in Karelia!
READ MORE
– WHO CAN TRAVEL TO RUSSIA IN 2022?
– VISA REGIME (VISA & E-VISA)